View mode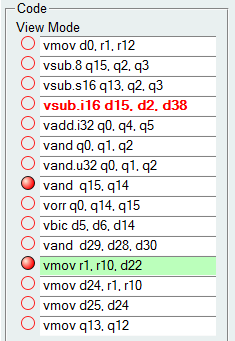 View mode recommended when executing instructions.
Editing insturctions
In this view you can edit the existing instuctions. After editing press enter. If the text changes to red, the instuction is invalid. If you want to add one more instuction, currently you must switch to edit mode.
Toggle breakpoint
At the begining of each line there is a small red circle. (

or
) By clicking on them, you can toggle the breakpoint.
The following instruction
A line with light green background indicates the upcoming instruction. You can easily set the upcoming instruction by double clicking on any line.
Edit mode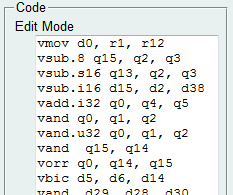 In this mode you can easily edit the instuctions. Currently only in this mode can you add new lines.